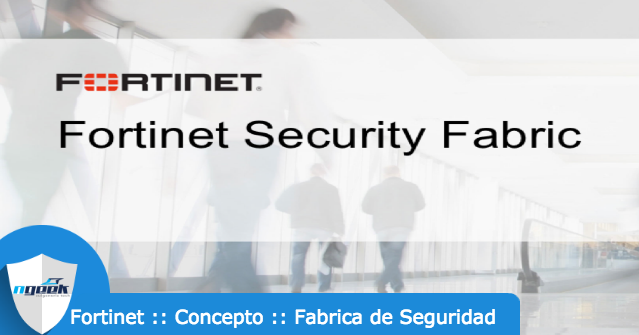 FORTINET SECURITY FABRIC
Es un concepto el cual permite que los dispositivos de seguridad de toda la red trabajen juntos para eliminar de forma cooperativa las amenazas:
✓ Dispositivos de supervisión y tráfico
✓ Segregación inteligente de la red
✓ Compartir la inteligencia de amenazas global.
Borderless Network
Antes existía un perímetro claramente definido y se desarrollaron estrategias de seguridad para protegerlo. Sin embargo, la evolución de la tecnología trajo consigo cambios que estas estrategias no pudieron resolver; Internet, las tecnologías de la nube y la embestida de la tecnología inalámbrica contribuyen a la red sin fronteras de la actualidad y a un aumento masivo de la superficie de ataque. Combinado con el hecho de que la mayoría de las redes están diseñadas para ser planas una vez dentro del perímetro, si la red se rompe, el intruso puede moverse fácilmente lateralmente a través de la red. Esta es una preocupación clave para la empresa más grande. Pero también nos preocupa cómo los datos pueden salir de la red. Shadow IT, el uso de aplicaciones no autorizadas como Hightail o Dropbox también significa que hay varias maneras en que los datos pueden salir de su red sin que usted lo sepa, lo que facilita el filtrado de datos después de una intrusión en la red. Para abordar el problema de una red sin fronteras y una superficie expandida de ataque, la nueva estrategia requiere una seguridad inteligente que pueda proporcionar visibilidad en todos los aspectos de la infraestructura y la sabiduría necesaria para segmentar la red según el nivel de confianza.
Slow is broken
Ralentizar la red para implementar la seguridad no es, nunca ha sido ni será una estrategia satisfactoria. Las empresas se han acostumbrado a intercambiar algún rendimiento por algo de seguridad, un compromiso que no puede permitirse en la era moderna. Una estrategia de seguridad actualizada debe ser poderosa y no comprometer el rendimiento en ningún segmento de la red, desde IoT a través del centro de datos y en la nube, desde el teléfono celular o tableta de un solo usuario hasta la base de datos patentada más sensible y todo lo demás. la solución de seguridad debe ser poderosa a cualquier escala.
Complexity is the enemy of security.
Cuanto más compleja es la red, más difícil es protegerla. Ahí radica el problema con el enfoque típico de productos puntuales: aunque individualmente los productos pueden funcionar según las especificaciones y las expectativas, cada uno es una isla, aislada del resto de la solución. Usted tiene conectividad pero no continuidad de seguridad entre cada una de las islas. Más importante aún es la falta de coherencia de la inteligencia de amenazas necesaria para mantener estas soluciones actualizadas: las brechas inevitables en la calidad de la inteligencia y la frecuencia de las actualizaciones entre los diferentes productos abren una brecha enorme para ser explotada por el pirata informático. El malware que podría ser detenido por el firewall podría pasar desapercibido por correo electrónico o aplicación web.
Tratar con estos problemas y tratar de armonizar las diferencias entre los diferentes productos se deja a la empresa, complicando aún más una tarea ya compleja. Esto es particularmente cierto en la empresa de tamaño mediano que no cuenta con los recursos para administrar de manera efectiva esta complejidad. Una estrategia de seguridad actualizada requiere una cooperación fluida y sencilla entre los dispositivos de seguridad: todas las brechas deben cerrarse y la coordinación es imprescindible.